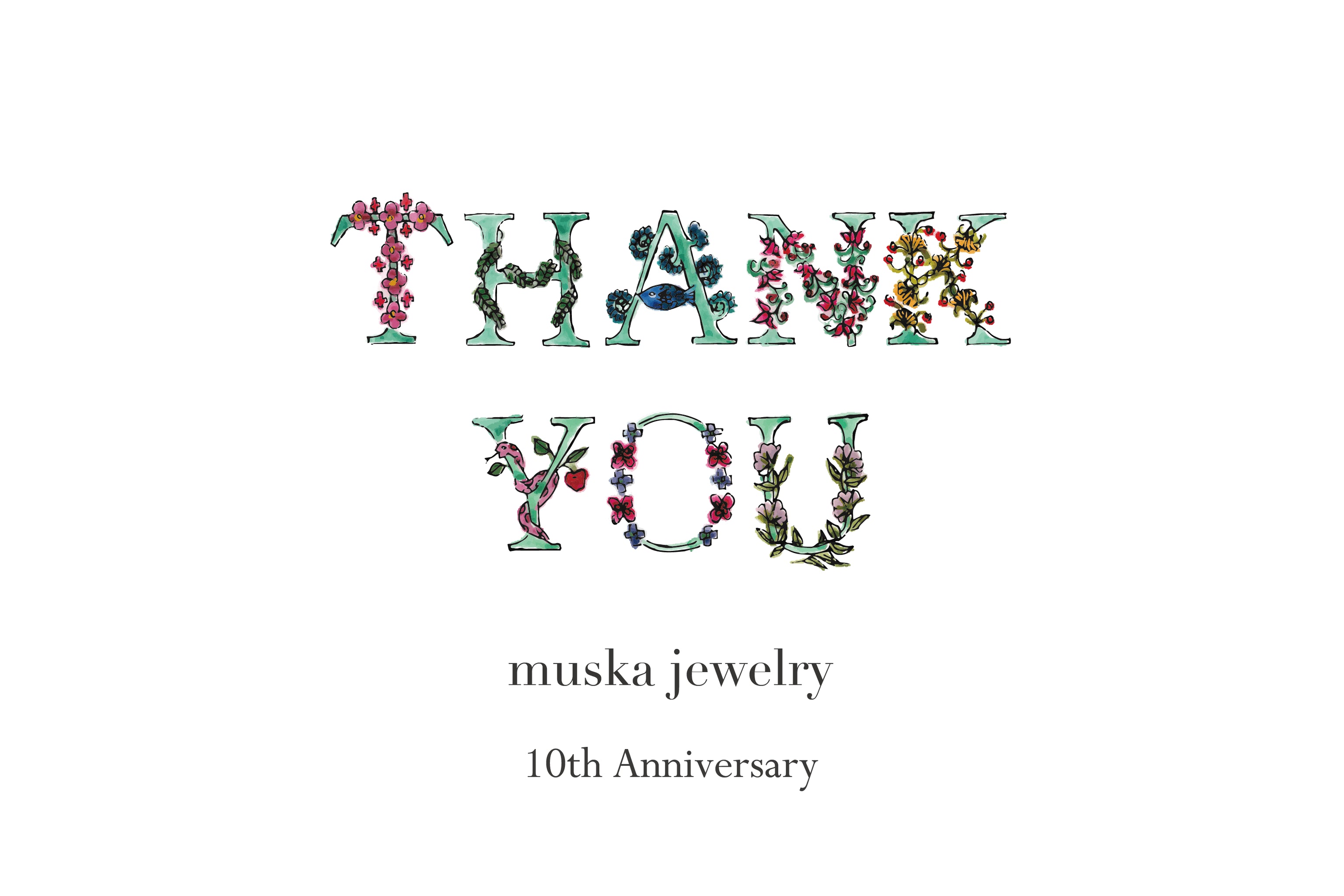 Thank you for your support to Muska. On November 23, we will celebrate Muska's 10th anniversary. We would like to thank all of you for helping us to continue this long.
To celebrate our 10th anniversary, we will launch new items such as charms, flower bracelets, and pearl earrings at our shop on November 19 and at our online store on November 21.
We will be offering a small, thoughtful gift to customers who make a purchase, so please seize this opportunity to take a look.
We are truly grateful to be celebrating our 10th anniversary holiday season this year, despite the COVID-19 pandemic.
We hope that this winter will be a joyful one for all of you.
Thank you very much!